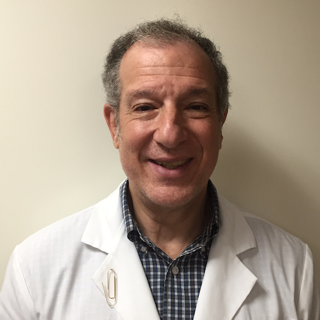 Donald Liss has a passion for travel, exploration, culture, and history. For Donald, travel has been a real eye opener to the cultural differences that exist around the world. He has a deep appreciation for the diverse life perspectives, history, religions, and cultures that exist far and wide. Growing up, Donald's mother worked as a travel agent, providing the family with opportunities to travel a great deal over the years. As he grew older, Donald set out to explore with friends, and eventually his own children.
His fondest memories include a summer trip to Europe, during which time he lived in a camp outside Paris for 3 weeks and in a Jewish college outside London for another 4 weeks. It was during this time that Donald Liss really began to understand how special travel can be. Before he began medical school, Donald and his best friend set out on a road trip throughout the country; this trip whet his appetite for exploring America and uncovering the diversity that exists within our country. These experiences all over the world have given Donald time to appreciate the cultural landscape that has surrounded him throughout this lifelong journey.
Donald Liss and his wife raised their kids to be curious about the world around them. They wanted their children to learn about the culture and history that exists within the United States as well as their Jewish ancestry. Donald understands how large of an impact travel has had on him growing up, and he has aimed to instill these same values in his children.
Traveling Jews In America
As an Orthodox Jew, Donald Liss is proud to say that he has traveled to all 50 states in America. Many of his friends have been hesitant to explore the country, but Donald hopes to bring awareness to the beauty, history, and culture that can be found in our own backyard.
Donald and his family are particularly fond of visiting the great national parks across the country. As an advocate for conversation and environmentalist, Donald is a major supporter of the national park system and has made it his mission to visit every one.
Professional Background
Dr. Donald Liss is a tenured Physical Medicine and Rehabilitation specialist. He currently serves as the Attending Physician for the Rehabilitation Medicine Department at Englewood Hospital and Medical Center. He has also served as an Assistant Clinical Professor of Rehabilitation Medicine at Columbia University for over thirty years. Over the course of his career, Donald Liss has truly enjoyed helping patients overcome physical distress, regain function, and improve quality of life.